Meet The Bayside BMX Team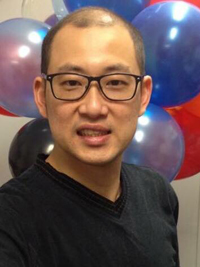 vince atkinson
Race Caller
Vince has been an active member of Bayside BMX Club for more than 2 1/2 years.
Become part of our Committee
The committee comprises of Mums and Dads from all walks of life; most have never been involved in BMX or knew anything about bikes until their kids started racing.
The Bayside BMX Club is run by the riders and/or their Mums and Dads. We share a deep passion for the sport and the community built around it. Whilst most of the visible work can be seen on gate nights and racing nights, there are behind-the-scenes works being undertaken at all times. The existing team comprises of people from different backgrounds. This diversity has continually contributed to the growth and the dynamics of the club.
New committee members are always welcome. Whether you want to learn more about the sport, interested in the mechanics of the bikes, keen on making a difference, or simply want to be part of an exciting group, the Bayside BMX Club has a place for you! Monthly meetings are typically held on the last Wednesday of every month at the Wynnum Manly Leagues Club 92 Wondall Rd, Manly West at 6:30 pm and all members (or parents) are welcome.
What are you waiting for?