Bayside BMX is privileged to have different coaching sessions available each week with Professional and Qualified coaches.
Kerrod has been racing BMX at a young age of 5 and has since been actively involved in the racing world. Kerrod has a Bachelor Degree in Exercise Science and also years of experience as a gym trainer. The Bayside Coaching Program has been run by Kerrod since May 2017 and has helped improve riders young and old with skills ranging from beginners to experts. While his home ground is Brisbane, he has raced all around Australia and even in the world championship. Some of his career highlights include
Highlights
BMXQ State High Performance Program (2011-2013)
IA Junior Male Plate Holder (2012)
UCI World Championship Junior Mens Quarter Finalist (2013)
BMXQ State Development Squad (2015)
Kerrod is currently conducting sessions on Friday night,  but is available for private coaching on request.
Coaching with Kerrod Connors
EVERY FRIDAY
Session 1: 5:15PM
Session 2: 6:15PM
1 HOUR SESSION
$20 per rider
$30 for two riders
($40 max per family)
Max 6 riders per session
I have been racing since I was 10 years old, in the 13 years of racing I have travelled all over the world. I have been NZ national champion multiple times, been to 3 world champs and was a former high performance rider. My best result to date was at a world champs where I placed 2nd for 20″ and cruiser.
I got into coaching about 5 years ago focusing on track skills, and in the last 3 years have incorporated mental coaching into my sessions as well. My goal as a coach is to see athletes have fun, provide them with a solid foundation and to help progress and develop towards their individual goals. I really enjoy the mental side of coaching and am passionate about seeing the light bulb moments for athletes when the physical and mental aspects click in place.
Highlights
NZ National Champion multiple times
Attended 3 World Championships
Former high performance rider
Currently I am helping with Tuesday night beginner riders but am available for private coaching on request.
Track or Mental Coaching
$20 – Bayside Members
$25 – Non-Bayside Members
Track or Mental Coaching
$15 per rider
Max 6 riders per session
When: Every Sunday at 10am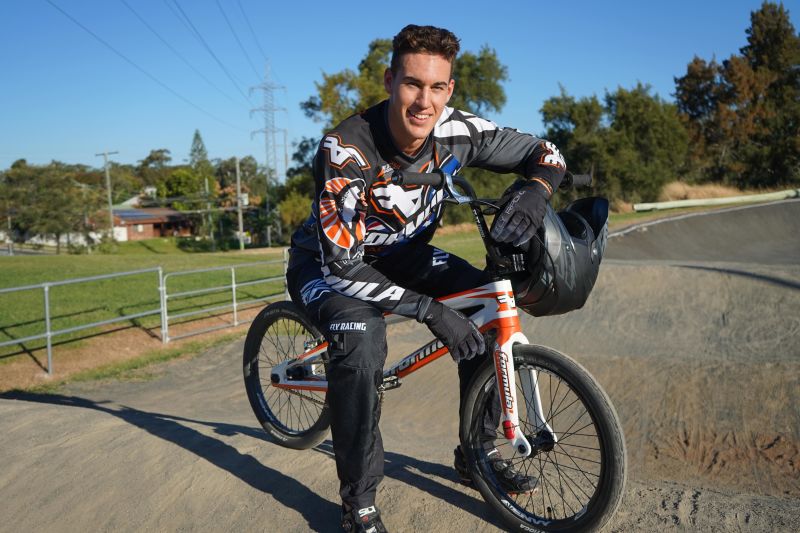 Josh has been racing BMX since a young child and is now one of our top Elite BMX riders in the country. 
Josh has many titles to his name, here are just a few:
2 x world finalist

3 x Australian champion

Queensland champion

South Queensland champion

2 x Nationals series champion
Josh is a personal trainer and also can help if they need training in the gym to help with strength, stability and power etc!
Josh trains out of Fitness Done Different at Greenslopes and is enthusiatic about helping others reach their fitness goals.
Any BMX riders wanting to combine Gym training and BMX sessions, a special of $125 / week includes 2 personal training sessions at the gym or location of your choice, plus a track session.
Coaching with Josh Boyton (#875 Coaching)
EVERY WEDNESDAY
Time: 5PM – 6:30PM
EVERY SUNDAY
Time: 12PM – 1:30PM
$30 per rider
Riders of all ages